Planning A Gold Coast Trip Soon? Our Handy Guide To Parking Restrictions And Tolls In The Area
By

lewis

On

13 Apr | '2017
Planning A Gold Coast Trip Soon? Our Handy Guide To Parking Restrictions And Tolls In The Area
There are many advantages to hiring a car or mini bus from the airport when on holiday. You get the convenience of choosing when and where you want to go, for as long as you'd like to be there.
If you're in a scenic area like the Gold Coast, there's also the chance to take in the scenery at your own pace, and to stop and immortalise the memories with photos along the way. Of course there's also potential for things to go wrong – but most of these can be prevented with the right kind of preparation.
Issues that arise when using a car rental can include not knowing how to use unfamiliar toll roads, being unable to locate designated parking areas and unwittingly violating local council parking rules and regulations.
Knowing how to work around these potential pitfalls before booking your car rental can help you avoid paying costly fines and fees that could eat into your holiday budget. So before you pick up your Lewis Car Hire rental of choice from the Gold Coast Airport and set off on your way, read this.
Brisbane Toll Roads To Watch Out For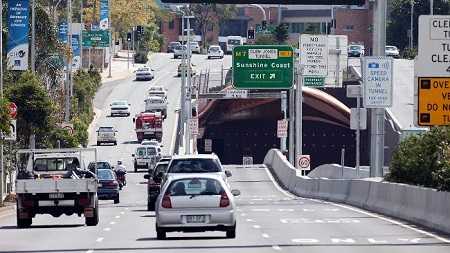 The first thing you should plan for when visiting the Gold Coast is the toll roads you will encounter – especially if you're planning on venturing further afield into Queensland. You will need to pay the usual fee depending on what class of vehicle you are driving (which should be a Class 2 vehicle if it's a standard car/bus rental) and most fees will increase on 1 July of every year.
Also bear in mind that you might have to pay additional toll costs depending on what toll payment provider you're using. The most common toll roads you will encounter when you venture north from the Gold Coast, into Brisbane are:
AirportlinkM7
Clem Jones Tunnel
Gateway Motorway
Go-Between Bridge
Logan Motorway
Finding Convenient Public Parking – And Paying For It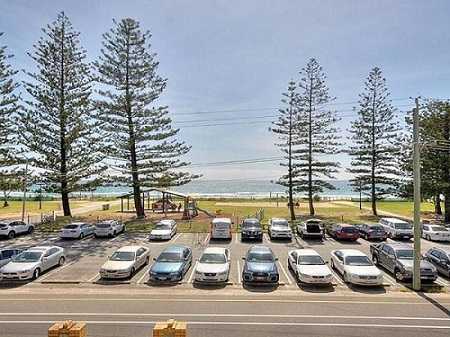 If you are going to be spending time on the Gold Coast you'll be pleased to know that public parking is plentiful, with numerous options available ranging from Burleigh to Coolangatta to Surfers Paradise. In fact, the City of Gold Coast has compiled a convenient map, listing all the locations of city parking available to visitors, HERE.
Whether you opt to park in these designated areas or anywhere else, the most important thing is to pay careful attention to the parking meters present (whether it offers paid or timed parking). Most bays allow either 1P (one hour maximum parking) or 2P (two hour's maximum parking).
It's also important to note that there have been changes made to public parking fees charged during public holidays, and you can expect to pay standard fees when parking in Burleigh Heads, Surfers Paradise (from 18 April 2017) and Broadbeach (from 1 July 2017) on public holidays.
Local Council Parking Laws – Avoiding Fines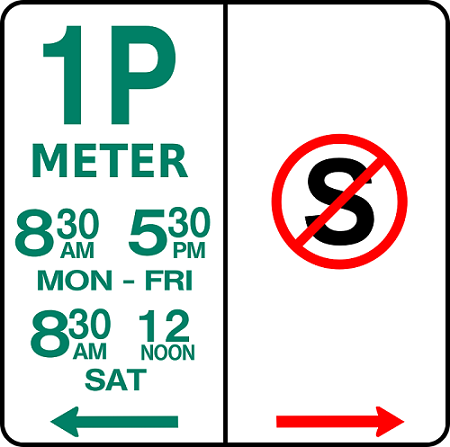 In most areas along the Gold Coast, the usual countrywide laws regarding restricted parking apply. These can be identified by signs indicating you are entering a no stopping area/yellow line area or a demarcated bicycle/foot path. If you've chosen to rent a minibus (that is longer than is 7.5 metres or exceeds a Gross Vehicle Mass of 4.5 tonnes) you will also need to pay attention to restrictions regarding how long you can park on a length of road – the usual restriction here is that you cannot park on residential or commercial roads for longer than an hour.
Remember that within the Gold Coast there are quite a variety of affordable, punctual and easily accessible public transport options available. This means that you can always park your minibus in designated public parking areas and use a bus, train or tram to venture closer to your destination. This is a helpful option if you find there is no parking available closer or if you plan on visiting for a long period of time and don't want to have to worry about exceeding your permitted time.
Finally, if you have a disabled parking permit (even from out of state) you can use it – just make sure it's visible/on your person at all times. You can find more detailed information on disabled parking (and other restrictions) in the Gold Coast HERE.
Don't wait until you're on the road to pay attention to things like tolls and parking. There's nothing like a hefty fine to take the fun out of a holiday, and with our handy guide you can easily avoid them all and enjoy your car or minibus rental to the fullest.