How Hiring A Minivan Will Save You Money On Your Next Holiday To The Gold Coast
By

lewis

On

15 Nov | '2016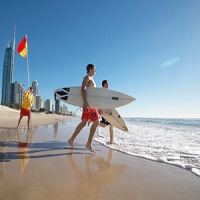 How Hiring A Minivan Will Save You Money On Your Next Holiday To The Gold Coast
Car rental remains a very popular travel option in Australia with both domestic and international travellers. The latest available statistics show a growth of 4% in cheap car rentals in 2015 thanks to the increased flow of travellers. And if you're one of these visitors, then there are countless reasons that hiring a minivan instead of a hire car when you touch down at the airport should be your go-to transport solution.
You may have heard the stories about the world class attractions that the Gold Coast has to offer (they're all true BTW) and now want a personal experience of the fun, thrills and spills. From the hair raising amusement theme park rides to the up close and personal look at nature through the eyes of wildlife sanctuaries. The Gold Coast caters to every whim and taste which is why it is the holiday destination of note for holidaymakers of all ages.
And what would a holiday be without extending the invite to your friends, your family, heck even bring along your scuba gear. And getting everyone (and their luggage) transported around won't be a hassle if you hire a minivan on the Gold Coast.
Imagine the cartoon-inspired scene – the cheap rental car crammed to the roof with luggage, arms and legs dangling perilously out of the windows and children having tantrums in the back seat. Doesn't sound like much of a holiday to us. This is certainly not the way to travel. Nor is hiring a coach bus and the exorbitant price tag it comes with.
Seeing the sights of the Gold Coast in a convoy of three or four vehicles does not translate into the same sense of fun either. No pranks, no shared memories, no car games…bleh! What's more, it is a much more expensive way to travel than minibus hire. Why pay for fuel for 3 cars when you can fuel up just one minibus?
The upsides of hiring a minibus from a reputable car rental service provider include a wide range of benefits from more affordability to peace of mind to elevated comfort and space. Here's a look at the many ways minivan hire can enhance your holiday experience:
Airport pick up and drop off
Enjoy the convenience of stepping off the plane at the Gold Coast Airport and stepping into an air-conditioned minivan that's fuelled, serviced and ready to go. And since 2 or 3 families are sharing one van, that means only one driver. Everyone else can sit back and relax in comfort.
Divide and conquer cost
While holiday travel is a guaranteed source for oodles of fun and togetherness, the total cost of all the different factors that make up a great holiday experience (food, accommodation and transport costs) can add up. A minivan rental is a much more cost effective way to keep costs down when travelling in a group. The cost per head for 2 or 3 small families travelling together in a minivan is far lower than if they had to travel in individual vehicles.
Ample seating and storage space
Not only can you accommodate all passengers in your group quite comfortably, the ample storage space available in a minibus for hire means you can squeeze in a lot more than just the clothes in your carry-on. Now there is space for that extra surf board too.
Well-maintained vehicles
Obviously safety and reliability is of the utmost importance when transporting your loved ones and friends, so settle for only the most reputable hire car service on the Gold Coast. Do your research, check the testimonials and settle for nothing less than the cleanest, safest and serviced vehicles available. Both driver and passengers should have the comforts and conveniences found in any modern vehicle.
See the Gold Coast from a different perspective in a minibus from Lewis Auto Hire. We make car hire comparison simple and our friendly and efficient staff pride themselves on providing an expert customer service that is very hard to beat.
Lean towards cosy rather than crammed. Pick up an 11-seater minivan at Gold Coast Airport to travel anywhere and see everything in comfort. Contact us today to find out more on how we can help you.