Quick Facts About Hiring a Fleet of Mine Spec Vehicles
By

lewis

On

8 Sep | '2020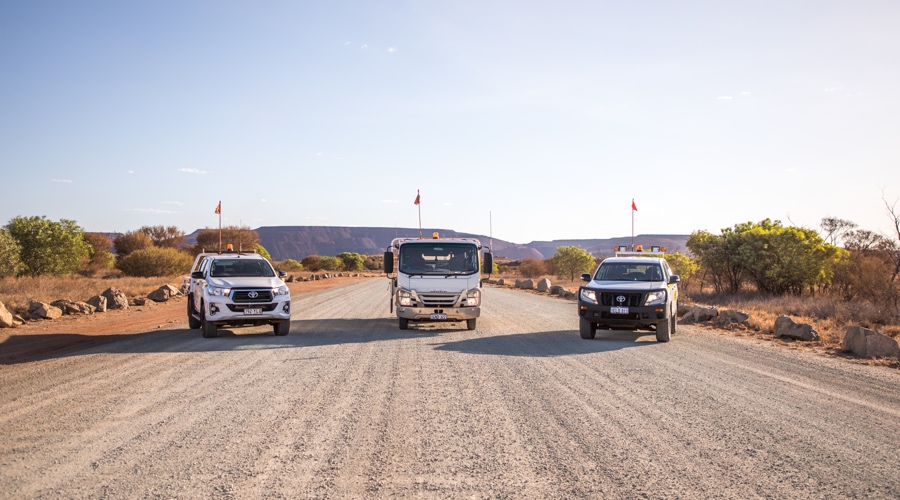 When it comes to assembling a fleet of vehicles that are meant for hazardous work environments, mine spec vehicles are essential in meeting the set safety requirements. While heavy equipment is already built and tested for environments like mining zones, light commercial vehicles need to be fit with mine spec equipment too.
Mine spec Hilux trucks and Toyota Land Cruiser Prado models make the best vehicles for a duty fleet. In order to transport people, items, documents, and other kinds of essentials required in a mining site, these vehicles are your best bet. When considering going for a fleet hire, the best way to go about is to ensure that the light commercial vehicles are ready and set for ease of use.
Here are a few quick facts about light commercial vehicles like the ones available for long-term hire at Lewis Auto Hire:
All Bases Are Covered
Light commercial vehicles with mine specifications require a different degree of operation. The service level requirements are quite strict, and meeting these requirements can mean a lot of work.
When considering fleet hire, all these are covered by the contract signed, which means virtually nothing comes out of your business' pocket when it comes to wear and tear. Also, all upgrades and eventual changes to the fleet are to be done by the company being rented from.
Light Commercial Vehicles Are More Than Regular Cars
The mine spec vehicles in Lewis Auto Hire's fleet are outfitted with specific parts that allow them to operate in mines in accordance with Australian rules and regulations. This means that they have the right tools for the job to deal with any of the demands of the mine, especially when it comes to hauling people and equipment around.
Mobility is key, and a reliable set of mining spec vehicles ensures proper safety and movement capabilities throughout the mine.
They Are Quick & Can Be Scalable
Because they are only a few steps above a standard road vehicle, light commercial vehicles are fitted with more features but have the same agility as the standard car. Being smaller than a truck, mine spec Hilux vehicles are the perfect utility car. They have a spacious bed for equipment, good suspension and steering, as well as various comfortable features inside.
Fleet management is also easier when it comes to hiring because if any vehicles are found to be unused or used less, they can be removed from contract quickly. This proves to be better rather than being stored in a warehouse and breaking down over time.
The Future Is In Your Hands
Whether your company has recently secured a mining contract or requires a fleet of mine spec vehicles on short notice, it can prove difficult to acquire vehicles right away. The logistics and processing from dealerships takes time, fitting them to suit your specific requirements also takes time, and the whole process can prove incredibly taxing. Time wasted is money wasted—so prevent contracts from going sour by going for fleet hiring services for top-quality mine spec vehicles.
Conclusion
Hiring a fleet of mine spec vehicles is more practical than purchasing a whole fleet that can be difficult to sell and maintain afterwards. Thanks to fleet hire services like Lewis Auto Hire, the cost of maintenance, servicing, and work needed to meet mine specification safety standards is already done.
With over a decade of experience in the mining industry, Lewis Auto Hire understands the complexities of mine site regulations. With our fleet hire service in Australia that provides mine spec vehicles, like Hilux trucks, Land Cruiser Prado SUVs, and other suitable vehicles, your mining business can be up and running in no time. Contact us to know more about our flexible hire agreements for light commercial mining spec vehicles.