Lewis Auto Hire is a competitive priced long term vehicle hire company that offers nothing less than premium customer service.
We specialise in long term light vehicle hire for the mining, construction and traffic management industries Australia wide.
We deliver fit for purpose, compliant, late model reliable vehicles and accommodate vehicle delivery to just about anywhere within Australia.
Hard Yakka Vehicle Options
Mine Spec Ute Rentals From Under $50 a Day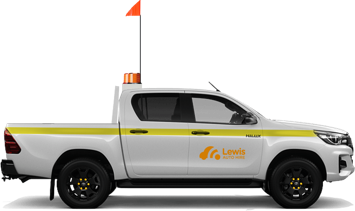 Mine Spec
Long Range Fuel Tank
Custom Toolbox
Steel Tray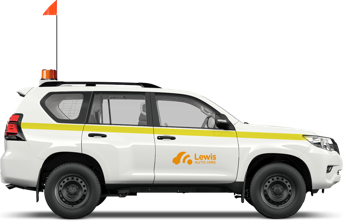 Mine Spec
Cargo Barrier
Long Range Fuel Tank

Mine Spec
Hand Rails
Long Range Fuel Tank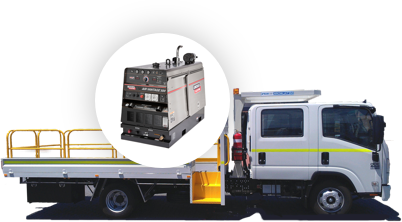 Welder Generator
Air Compressor
Gas Racks
Why Hire Mining & Construction Vehicles?
1. Avoid the headache of financing multiple vehicles
2. A lot of financial benefits including tax deductions
3. We have flexible arrangements available for servicing and maintenance
4. All vehicles are mine compliant and tailored to your specific fleet requirements
Why Lewis auto hire?
1. Owner Luke is a diesel mechanic with over a decade of experience in the mining industry
2. This hands on experience means we understand the complexities of mine site regulations
3. We're family owned & operated which affords us the flexibility to cater for your individual needs
4. Exceptional customer service, competitive pricing and flexible hire agreements.
Our Story
Luke Lewis grew up in Regional New South Wales where he completed his apprenticeship as a diesel mechanic. Luke moved from the family farm to Western Australia and worked in the Pilbara for many years before starting his own company.
Lewis Auto Hire began in 2012 where, after many years of working as a mechanical diesel fitter for HWE Mining & BHP Billiton, Luke secured a long term contract hiring out his first Boilermaker Truck.
Since then, Lewis Auto Hire has grown and today has a large number of vehicles on long term hire throughout most Australian states. Vehicles on hire include Toyota Hilux's, Toyota Landcurisers, Boilermaker Trucks, Light Trucks and Traffic Management vehicles, equipment and more.
Miami QLD
Miami 10 Henchman Ave Miami QLD 4220
Brisbane QLD
40 French street eagle farm QLD 4009
Newman WA
14 Panizza Newman WA 6753
Bullsbrook WA
75 Bingham rd Bullsbrook WA 6084
Seven hills NSW
2/13 Stanton Rd 7 Hills NSW 2147
Gold Coast
10 Henchman Av
Miami, Gold Coast
Queensland 4220
Email: info@lewisautohire.com.au
Monday to Saturday : 8:00am – 5:00pm
(Closed Christmas Day, Good Friday and New Year's Day)