3 Reasons Why Mining Vehicle Rentals Are the Way to Go
By

lewis

On

17 Sep | '2020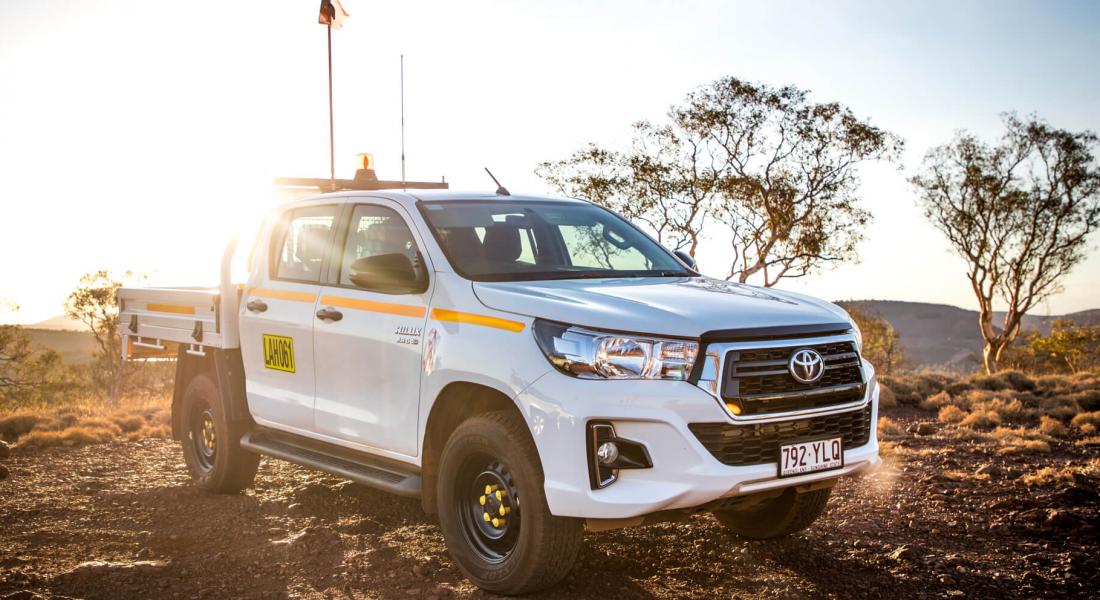 When it comes to operating a business, there is undoubtedly a market for service vehicles. After all, companies will always need to haul things, whether it's manpower or goods. Companies need to get their resources where they need to be—and have a reliable rotation of vehicles to back it up. While this isn't such a big deal for many of the larger companies with larger incomes, many smaller businesses will benefit from flexible vehicle rentals.
This is especially true for vehicles used in mining operations that require to be equipped for mine specifications. Mine spec vehicle leasing is increasing in popularity, mainly because the vehicle market of second-hand mine spec ones is often a losing game. Because of this, many companies are turning to mining vehicle leasing—and for a good reason, too!
Mining rentals are a niche platform that fills a great gap in the mining industry. The operations required of it are very specific, and once the mine has been gutted out, there is often no more use for these vehicles.
So here are three reasons why flexible vehicle hires are a great option for all companies:

Vehicle Needs Are Always Fluctuating
In mining, vehicles may not always be available, nor are they always going to be used all the time. Oftentimes, the lead times for purchasing mine spec vehicles are extremely long, and this can cause long wait times you could be using to make money.
When quarrying and mining are in demand, then the need for new vehicles may spike—but only for that period of time. If you cannot meet the needs due to lack of mine spec vehicles and equipment, you'll suffer a loss, and the contract will go to someone else.
By contacting a mining vehicle leasing company like Lewis Auto Hire, you can be sure that you will find the right flexible rentals for mining vehicles as soon as you need it. The best part is, you won't have to sit and wait for your turn to purchase a vehicle for the job—just sign the contracts, and you will be on your way!

Changes in the Economy or the Law is Better With Flexible Vehicle Leasing
There are always going to be fluctuations on the market, and each can prove to be either favourable or unfavourable to you. Economic uncertainties can be damaging to any company, and being stuck with a fleet of brand new mine spec vehicles and no way to sell them is damaging!
Less demand for building materials means that construction and mining companies are going to be at a loss for a while, and 2020 is shaping up to be one of those years. If your company invested big in a fleet instead of hiring one, it may be difficult to recuperate costs.
Other times, you may run into regulatory changes by a local government, so maybe the vehicle you purchased may be outlawed for use because of emission regulations. When you outsource your mining vehicles, the chances are that the company you are leasing from is taking the hits when it comes to economic uncertainties and regulations.

Finances Are Easier With Vehicle Leasing
With adjustable contracts, you don't have to deal with maintenance, insurance costs, and other registration and upkeep costs. All you need to do is pay the recurring contract bill and fuel —then run operations like everything is normal. There will normally be no need to keep multiple receipts on vehicle maintenance and insurance costs.
Conclusion
Hiring a fleet of vehicles saves more money and headaches than owning a fleet of your own. Thankfully, mining rentals like Lewis Auto Hire can offer mine spec vehicle rentals that are quality and will ease the burdens of buying a whole fleet brand new.
Lewis Auto Hire is the premium mine spec vehicle rental company in the Gold Coast. For all of your fleet hire needs, contact us to learn more about our contracts and what mining rentals we have available for you.