Vehicle Compliance for Mining, Construction and Oil and Gas – What you need to know
By

lewis

On

7 Jan | '2021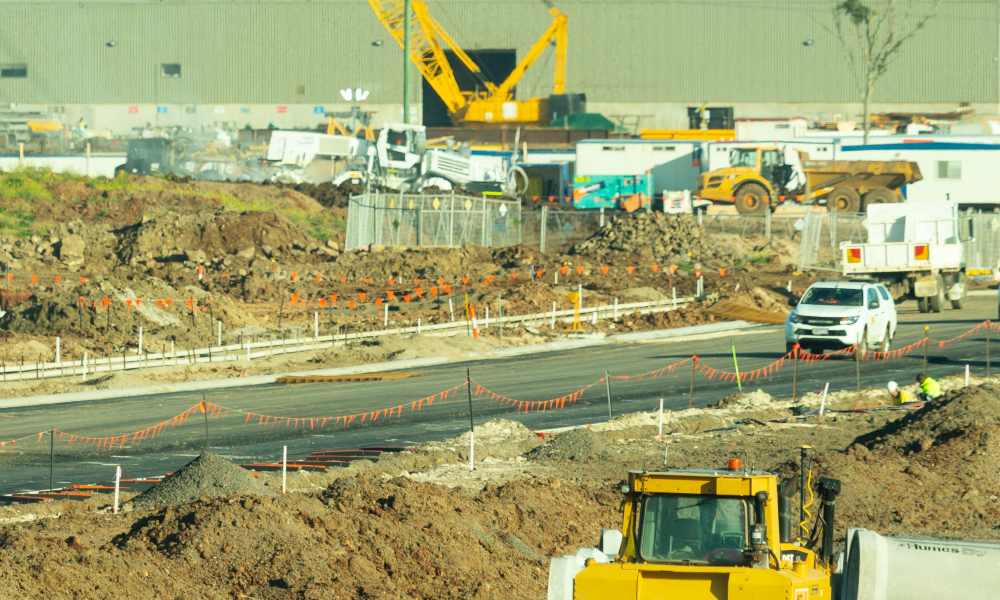 Australia is well known for being a leader in the Construction, Mining, and Oil and Gas industries, and not just in any particular state. Given the diverse geographical makeup of Australia, the entire continent is littered with operations that are either based on extracting precious resources from the ground, or creating lasting infrastructure.
With different states and operational sites comes different legislative and safety requirements, which can be difficult for companies to get their heads around. If you operate a Mining site in Queensland, your vehicle requirements might be different to a Mine located in West Australia. This can often lead to companies having vehicles which are in breach of site-specific compliance requirements.
How to Determine your Vehicle Needs
Hiring a large fleet of vehicles for an upcoming project can be difficult. You need to know the various types of jobs that are required, which specific vehicles and staff are best suited for each job, and whether each vehicle meets the compliance and safety measures required.
Below are some important steps to address before hiring your fleet of vehicles.
STEP 1 – Vehicle Selection Process
– Light Vehicle Type for the specific site – 2×4 or 4×4?
– Vehicle requirements for specific tasks undertaken?
– Driver skill set requirements?
– Servicing and Maintenance Schedule?
STEP 2 – Site Specific Requirements
– What state will the vehicle be registered in?
– What assets or workplace environments will be accessed?
– Does the vehicle comply with your company's WHS policies and procedures?
– Does it require monitoring, communication and technology needs?
Equipment Compliance
Each Mining or Construction site will have a compliance checklist that light vehicles must adhere to. Due to the rugged terrain and the use or large scale machinery and earth moving equipment on site, the majority of the requirements are to increase visibility and safety for each vehicle.
The following checklist is specific to vehicle requirements for the majority of Mining sites in Queensland, although Lewis Auto Hire supply site-specific vehicles to all states in Australia. As always, if you're unsure of what your vehicle requirements are or should be, call Lewis Auto Hire today.
BMA Equipment Compliance
All new, owned or leased light vehicles must have a 5 Star Australasian New Car Assessment Programme (ANCAP) safety rating and include the following features.
Whip aerial flag
Spare tyres
Wheel chock
Wheel nut indicators
Safety triangles
UHF radio
Fire extinguisher
First aid kit
Driver and vehicle identification
Battery isolator
Hand brake alarm
High rise indicators / Mine lights
Flashing beacon
Reverse alarm
Roll Over Protection (ROPS)
ID decals
Reflective tape
White colour
Airbags
Additional Features
With large scale Mining and Construction sites, additional features to meet strict safety standards are often required. In addition to the features for BMA compliance, the following additional features are available on all Lewis Auto Hire Mine spec vehicles depending on your needs.
Bull bar
Time journey
Tracking via mobile devices
Servicing and maintenance requirements
Idle time
After-hours usage
Fleet idling
Tow bar
Hand brake alarm
High rise indicators / Mine lights
Flashing beacon
Headlights ON feature
External ROPS
Falling Object Protection (FOPS)
Safety handrails
3 point access
ABS brakes
Further Recommendations – Internal Vehicle Monitoring System
With any small or large scale operation, looking for small efficiencies in specific areas can lead to big improvement across your entire operations. If you're managing a fleet of Mine spec vehicles, it's often difficult to deterMine the usage of your vehicles, how many lay idle vs those being consistently used, why certain maintenance issues keep occurring, the list goes on.
Internal Vehicle Monitoring System (IVMS) provides real-time monitoring on vehicle operations that are invaluable to many large Construction, Mining and Oil and Gas operations. Clients receive instant data on items such as breaches of safety procedure, driving over the speed limit, or failing to wear a seatbelt.
With IVMS fitted on all Lewis Hire vehicles as standard and activated as an optional extra, it's a highly beneficial tool that provides invaluable data on all of your fleet vehicles.
Real-time Data via Internal Vehicle Monitoring System (IVMS) includes:
Vehicle speed
Distance travelled
Seat Belt worn
Harsh braking
Four-wheel drive engaged on unsealed roads
Real-time tracking of vehicle location
Battery drain
Driver and vehicle identification
Time journey
Tracking via mobile devices
Servicing and maintenance requirements
Idle time
After-hours usage
Fleet idling
Lewis Auto Hire – The Supplier of Choice for Mine Spec Vehicle Hire in Australia
Lewis Auto Hire is the supplier of choice within the light commercial vehicle rental sector for the Oil, Gas and Civil Construction industries Australia wide. Our clients include major blue chip companies and their contractors as well as other small to medium sized companies Australia wide.
We pride ourselves on offering competitive priced long term vehicle hire that offers nothing less than premium customer service and deliver fit for purpose, compliant, late model reliable vehicles and accommodate vehicle delivery to just about anywhere within Australia.
Client Testimonials
"We needed 50 hire vehicles for a range of projects. Not only did Lewis Auto Hire deliver, but the owner Luke is always available when I need help. It's refreshing that Luke has worked in the industry and understands day-to-day operations and business needs. Lewis Auto Hire is flexible, easy to deal with and they deliver."
Ross – Procurement Manager, LinkForce Engineering