Our 3-Step Guide on How to Hire Mine-Spec Vehicles
By

lewis

On

2 Nov | '2020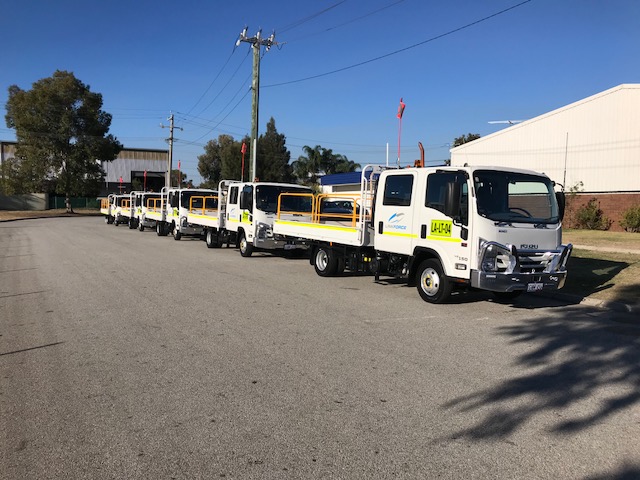 Working in an Australian mine is a challenging yet fulfilling endeavour. Over time, as you work on different projects in a worksite and take on more tasks, you'll likely notice that a critical factor to your success is the vehicle that you drive. As you move back and forth to cover various tasks and settle problems, it's bound to become clearer that a regular 4WD truck won't cut it, which is where mine-spec hires come into the picture.
How you can start hiring mine-spec vehicles
As opposed to the old times where mine-spec vehicles could only be built from the ground up, modern solutions make it possible to hire or rent them from reputable service providers.
Instead of spending a small fortune building a fleet of four-wheel-drive vehicles that may barely meet industry standards, hire companies aim to provide advanced spec-compliant cars for far less. Cutting out the costs of ownership, reduced maintenance expenses, and no-frills driving experiences make it clear that opting to rent a vehicle is instead optimal.
Before you head out to your local hire company's office and request for a vehicle right off the bat, you must do your due diligence first and get a better idea of how the process works. If you want the smoothest first-time experience possible, here's a step-by-step guide to everything you need to know about getting a mine-spec vehicle:
Step #1: Know what you're looking for
Finding the perfect mine-spec vehicle for your mining-related needs entails taking note of what specific features, functions, and other related specifications you require.
Knowing what to look for is paramount for a seamless and easy hiring experience because it helps avoid any unwanted problems and narrows down the list of considerations. Whether you're looking for something that can quickly scale craggy rocks or a vehicle that has enough power to make it through muddy terrain, it pays to list down what you're looking for before picking out a specific option!
Step #2: Inspect the vehicle
Once you have a clear idea of what type of vehicle you're looking for, the next step is to inspect the different options available that match your specifications.
During the inspection process, you'll need to assess the vehicle's handling, overall mechanical condition, and any other potential problem points specific to your needs that can make or break your experience. Apart from the overall condition of the vehicle at the baseline level, you'll also need to keep an eye on the available safety features that will make your hire fee worth it, such as:
LED roof rack lights
Bullbars
Roll cages
Spare tires
Recovery tracks
Fire extinguishers
At Lewis Auto Hire, we'll provide you with a checklist of different points for inspection to ensure that you're getting your money's worth as you drive our vehicles back to the mine!
Step #3: Sign the papers and drive away
After the necessary inspection processes, the only task you'll have left on your plate as you hire a mine spec vehicle is to read the terms of the agreement and sign any necessary paperwork. However, it is crucial to double check the forms that are provided to ensure that you have a clear idea of your responsibilities as the hiring party to avoid any complications down the line!
Conclusion
Contrary to popular belief, the process of hiring a mine-spec vehicle is a simple experience that can be done smoothly the first time around with the correct details in mind. Through the help of this step-by-step guide, you can ensure a seamless experience when getting industry-compliant 4WD trucks for your mining-related needs!
Our company specialises in providing mining vehicle hire for Brisbane, the Gold Coast, Perth and Sydney. Give us a call us a call today to learn more about how we can help you find the perfect vehicle to rent for your needs!