3 Key Features to Look For In A Ute
By

lewis

On

21 Aug | '2020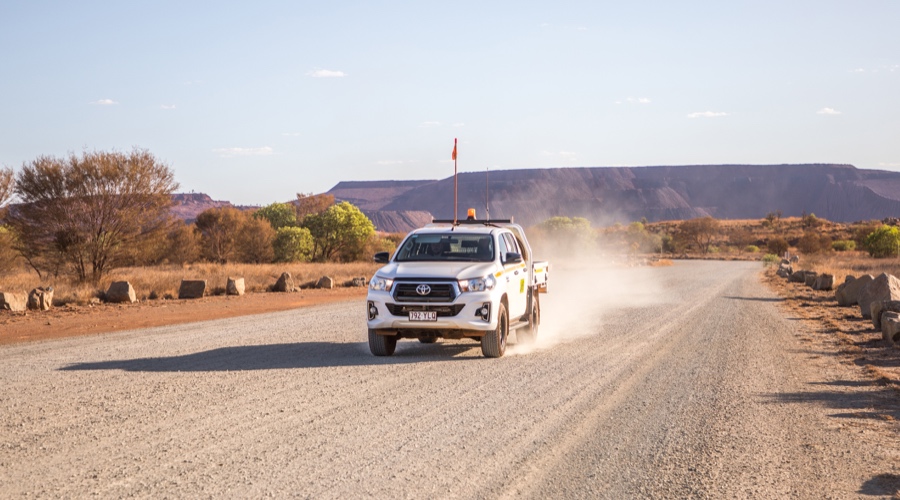 When you have a residential or commercial construction project, having spec'd out utes can make the entire process smoother, quicker, and more hassle-free for you and your employees. However, buying and maintaining brand-new utes can be expensive and time-consuming. Alternatively, you can rent industry spec utes, which is a faster and more cost-effective option to address your needs.
Not all utes are created equally, though. Therefore, you should know what specs & features are essential for your industry (Lewis Auto Hire provide assistance with this step). Aside from considering the requirements of your construction project, you need to find the following features in a industry spec light vehicle rental:
• GPS tracking system
The efficiency of your construction projects is crucial. When using a mine spec car for hire, make sure that it has a GPS tracking system. This way, you can determine the exact location of your fleets for hire and their condition. Best of all, the crucial data is generated in real-time, helping you accomplish a quicker delivery, manage your vehicles easier, coordinate your assets more efficiently, and complete your projects much faster.
The GPS tracking system provides you with so much information aside from the accurate location of your vehicles. It can also help you monitor your employees, communicate with the drivers, and improve the vehicle's safety on the road. Likewise, you can plan your routes to ensure efficient delivery by analysing the traffic patterns, checking real-time updates, and keeping track of traffic stops.
• Towing capacity
Before renting an industry spec light vehicle, you have to consider its towing capacity. That is important to guarantee that it can address the towing needs and requirements of your project.
Look around the various models of utes and check their towing capacities. To ensure that you get the right pickup rental, you may consider discussing your towing needs with our team to ensure you get the right vehicle for the job.
• Comfortable seats
Happy workers are safe and motivated workers, ensuring that your trucks have comfortable seats is crucial. When putting in long days on site you and your staff will appreciated.
When choosing your utes, look for those that have heated seats, leg support, massage seats, ventilated seats, and adequate legroom. The seats should also be easily adjustable into different positions, are flexible, and have soft seat cushions. Furthermore, to prevent your drivers from getting back pain, they must have adjustable lumbar support. You may also consider having your drivers take the trucks to a test drive to make sure that they are satisfied with the comfort level of the seats.
Conclusion
Your utes play a significant role in the success of your construction project. As such, choose your utes wisely and keep in mind all the mentioned features that you should look for when renting trucks. In addition, turn only to an established company that offers vehicles for hires to ensure the quality and durability of the utes.
If you need to hire a mine vehicle, you can always turn to Lewis Auto Hire. We provide vehicles for the mining, oil and gas, and civil construction industries. Contact us to request a quote!