GET CHECKED, Cancer Awareness Utes
By

lewis

On

26 Jun | '2020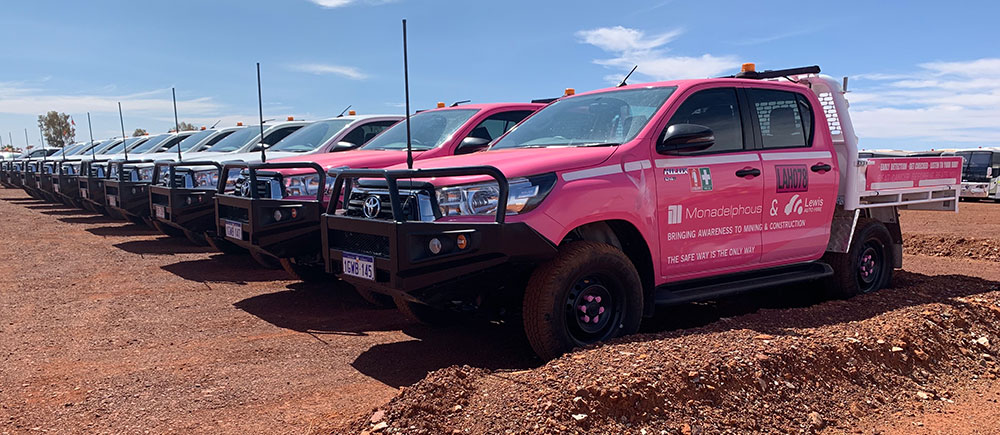 In the name of health and wellbeing, the Monadelphous EC (Engineering Construction) team, Monadelphous Newman and Ahrens Group joined forces with Lewis Auto Hire to very literally 'drive' awareness of breast and prostate cancer.
Having personally been affected by cancer the Lewis Auto Hire team approached Monadelphous & Ahrens about the idea to turn their mine spec ute rentals into breast and prostate cancer awareness-raising tools.
All teams loved the idea and jumped straight on board to support the worthy cause. The vehicles were kitted out with custom blue and pink graphics promoting cancer awareness and the importance of listening to your body and getting checked early if anything 'feels off'.
Awareness is crucial to fighting cancer with early detection the key to the battle.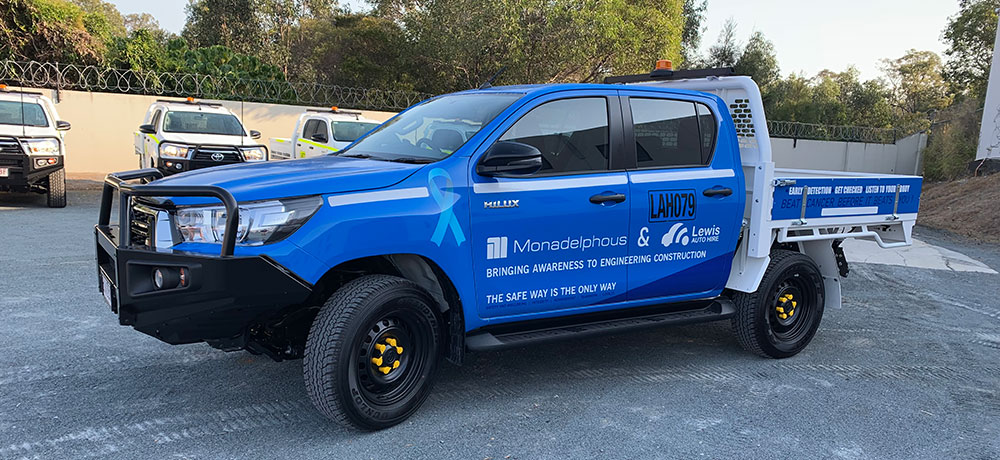 THE FACTS

Prostate Cancer
Over 200,000 Australian men are living after diagnosis with prostate cancer
1 in 7 Australian men will be affected by prostate cancer
3,500 Australian men die of prostate cancer every year
Breast Cancer
Breast cancer is the most common cancer affecting women
1 in 7 Australian woman will be diagnosed with breast cancer by their 85th birthday
53 women are diagnosed with breast cancer each day
Australia has one of the best cancer survival rates in the world
TAKE ACTION
Males 50+, or 40+ with a family history of prostate cancer should talk to their doctor about testing
Early detection of breast cancer increases the chances of successful treatment and ultimately, survival – click here for a guide to self-examine