What Makes A Vehicle Mine Spec?
By

lewis

On

9 Jul | '2020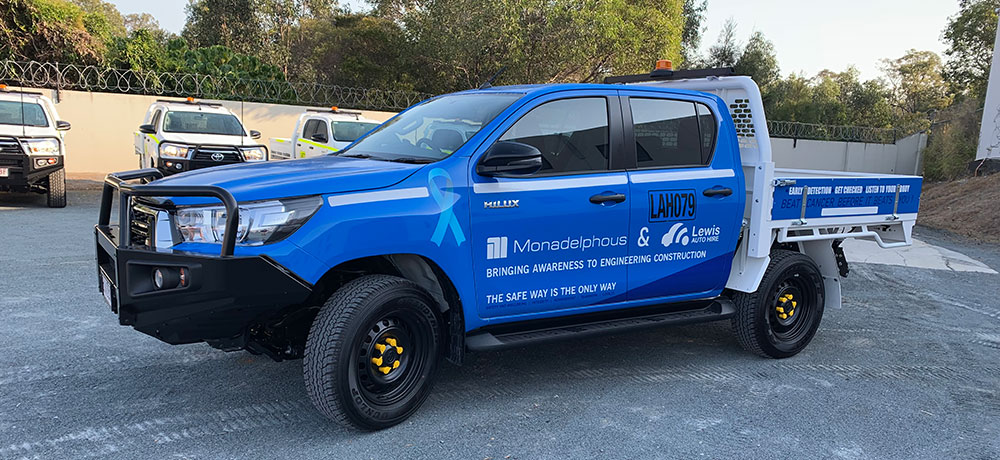 As Australia's mining industry continues to grow more meticulous and sophisticated, policy-makers are constantly reviewing and implementing new standards to the industry.
Each of these standards is developed and refined to contain and enforce the necessary guidelines that will ensure the industry's operational health and safety. Among all the constituents affected by this very situation, mine-spec vehicles have been shown to suffer the worst as existing regulations mostly govern vehicles operating onsite.
Fortunately, making sure that your vehicle is mine-compliant with regards to safety and optional equipment requires taking the necessary steps to understand what needs to be done. Here's everything you need to know about making your truck or SUV mine-friendly:
What do these specifications cover?
Generally, specifications in this equation pertain to various performance upgrades that help improve a vehicle's function, safety, and performance when going through a mining property's conditions.
It is worth noting that there is no general build guideline that can be followed with ease as each site possesses varying requirements for safety standards, making the entire configuration a lengthy process. For new companies, understanding the process of modification can be quite complicated at first because of how lengthy the list of specifications and safety requirements are.
Which vehicles are most applicable for mine-spec work and modifications?
An important factor that any mining company needs to consider is that competency begins with a reliable base vehicle that is capable of operating in standard settings for extended periods without experiencing breakdowns. Here are a few Toyota models that work best for the task at hand because of their inherent durability, ruggedness, and overall functionality:
• Land Cruiser Prado Wagon 4WD
• Hilux Single and Dual Cab 4WD Diesel
• Land Cruiser 70 Series Tray Back Single and Dual Cab 4WD Diesel
• Land Cruiser 70 Series Troop Carrier Wagon 4WD
Important upgrades to consider
When upgrading your base vehicle to be ready for the mine's condition, there are a few options that you'll need to prioritise. Below are a few of the essential features that you need to stock up on before you head out to canvass a location:
1. Roll-Over Protection Systems (ROPS)
Given the uneven or rugged terrain of a mine and its distinctive lack of barriers and treacherous drops, rolling over and falling from a tall height is an inherent risk that any vehicle faces while traversing a route. In the event of an accident, however, this system can help ensure that occupants are safe in case of the occurrence.
2. In-Vehicle Monitoring Systems (IVMS)
One of the essential features that any kind of mine-spec vehicle needs to uphold safety is a proper IVMS system. This particular add-on helps take care of the crucial task of recording useful data concerning driver behaviour, driver identification, vehicle speed, and the total distance travelled during a trip.
3. Visibility equipment
When navigating a mine on four wheels, there are a few seemingly-minor impediments that may lead to life-costing accidents if they aren't handled properly, one of it is a lack of visibility. Circumventing this problem, however, can be done by using reflective flags, dune poles, and headlamps that provide visibility in dusk or dusty conditions.
Conclusion
Building a mine-spec vehicle entails undertaking the task of outfitting one's truck or SUV with the necessary tools, features, and equipment to ensure a safe trip. By taking the three upgrades mentioned above into consideration, you'll be able to comply with the baseline standards set by any location in no time!
We offer mine-spec vehicle rental services for the oil, gas, and civil construction industries across Australia. Get in touch with us today to see how we can help!