4 Ways to Improve Safety While Driving Around Mines
By

lewis

On

16 Nov | '2020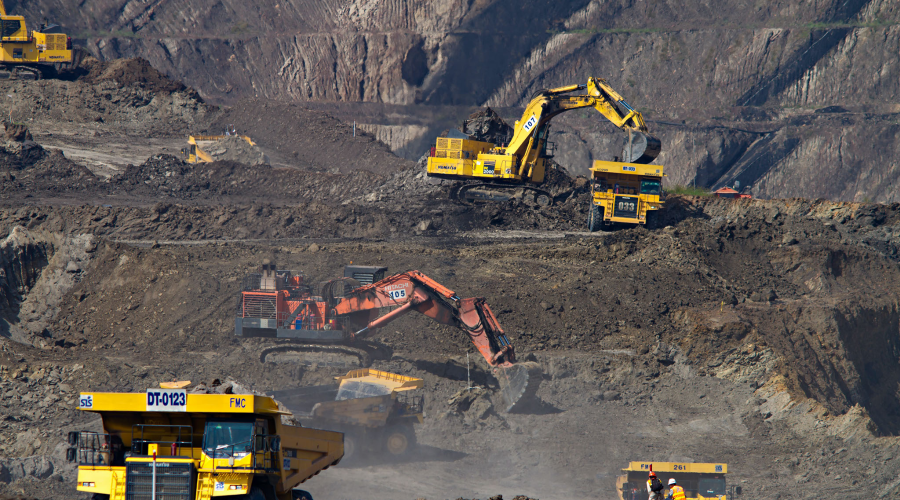 Working as a driver in Mining sites across Australia involves a fair share of workplace hazards. In fact, simply navigating mine roadways can be a challenge by itself. Unlike carefully constructed public roads, mine roadways are often unpaved and usually riddled with bumpy or even surfaces from supporting heavy vehicles or a recent downpour. Drivers also have to deal with obstructed views, since most mine roadways follow the mine's slope and contours.
Whether you drive an all-around mine spec Toyota Hilux or a specialised Isuzu truck, there are safety precautions that you should follow to avoid encountering accidents while on duty. In this article, we are going to discuss some safety practices for mine managers and drivers alike.
1 – Use mine-spec vehicles
Regardless of how they were marketed, regular sports-utility vehicles and pickup trucks are not designed to operate in the mines. Without the necessary modifications, the rigours of the Mining site will cause accelerated wear on your vehicles. Besides breaking down more frequently, vehicles failing due to compromised or faulty equipment can lead to accidents that endanger the lives of your workers.
If you're working with a mine spec vehicle rental company for your fleet, make sure to communicate your needs. Ensure that the vehicles they provide satisfy your requirements and are adequately maintained for good measure.
2 – Do daily inspections on your vehicles
Mining sites are rough environments that put a lot of stress on vehicles being driven. To keep your Mining vehicles in working condition, it's a good idea to inspect the vehicles daily. This way, your maintenance staff can detect smaller issues and fix them before they progress into bigger and more expensive repairs.
It's also important to designate maintenance days for your fleet. These more extensive inspections are necessary to ensure that any issues you may have missed during the daily checkups are detected.
3 – Do not offload on uneven ground
This tip applies mostly to drivers transporting debris and other cargo in Mining sites using a dump truck. The truck naturally becomes less stable when the bed is lifted. As such, it's vital for a truck operator to ensure that they are on a flat surface before unloading their cargo. This way, they can ensure that the truck does not move or tip over while raising the bed.
4 – Avoid driver fatigue

Driver fatigue is never good for operational safety. The Australasian Mine Safety Journal defines fatigue as "a level above being tired." This condition can cause accidents and will affect the overall safety, productivity, and morale of your workers.
Here are a few tips to reduce fatigue for drivers working in Mining facilities:
Ensure temperature-controlled work environments as much as possible.
Working under the sun's scorching heat will cause workers to tire much faster, even inside a vehicle. Maintaining your vehicle fleet's air conditioning may seem like a minor thing, but it will help your workers remain alert throughout their shift.
Do not overwork your drivers.
Allocate proper shift lengths and create a rostering system to ensure that your drivers have adequate rest. Keeping shifts at under 9 to 10 hours lowers the risk for workplace hazards, according to guidelines from the Department of Mines, Industry Regulation, and Safety.
Conclusion
While every worker plays a role in Mining operations, drivers are a critical part of the job. Drivers enable the movement of everything, from people and heavy equipment to the specific materials being mined. Ensuring the safety of drivers will also ensure mine's steady progress in the long run.
Lewis Auto Hire is a trusted name in Mining vehicle leasing. We specialise in providing long-term light vehicle hire for Mining and Construction industries in Australia. Besides providing durable and capable vehicles, we also offer exceptional customer service, competitive pricing, and flexible hire agreements. Contact us today to learn more about our services!