Why Mine Spec Vehicles Need to Be Well Equipped
By

lewis

On

3 Dec | '2020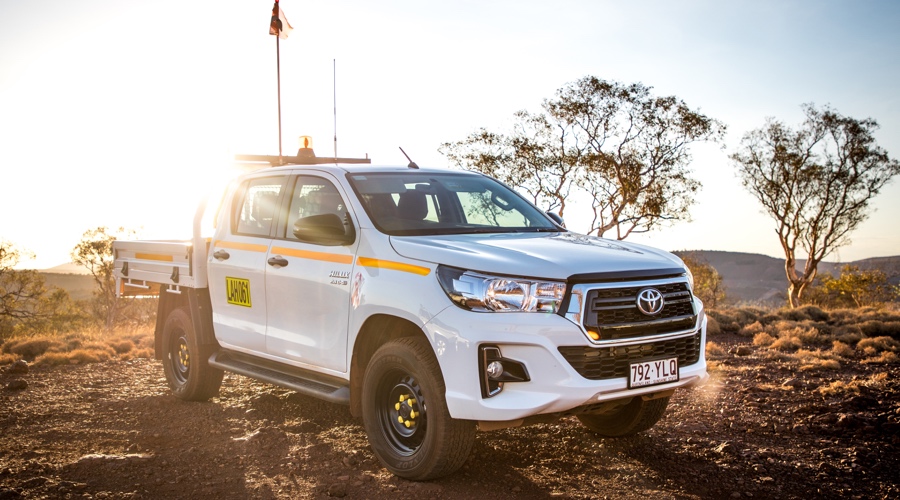 Australia is well known as a land of extremes, and for good reason. From scorching temperatures, infamous wildlife, to the rough and unruly terrain scattered across the majority of the country, it isn't for the faint hearted.
The majority of Mine, Coal and Gas sites across Australia are located in remote places where unrelenting conditions go hand in hand with day to day work. When it comes to specific jobs and areas of operation for your worksite, there are certain provisions you need to follow to ensure maximum safety and guarantee success.
Equipping Vehicles Appropriately
Going into a Mine site without a properly equipped vehicle is the equivalent of taking your family sedan 4WDing on the beach. Mining zones have ever changing conditions. Their terrain changes depending on factors such as the weather, the stage of construction, time of the year; the list goes on. Rough terrain is a given, and regular vehicles and even bigger SUVs can get trapped in sand, mud, and other earth material. This danger of entrapment is the reason why mine spec vehicles exist and are a requirement when traversing high-risk working environments.
These mine spec vehicles are typically equipped with 4-wheel drive (4WD) as a standard because it allows easy navigation on off-road terrain, where you need more power for all wheels. You can also equip them with bull bars and tow hooks to get other vehicles out of challenging situations. Additionally, they often have a set of bright lamps for low-light environments, and even have the height lifted along with a new suspension system complete with brakes and work tyres. They should also include fire extinguishers to put out any deadly flames that can potentially break out due to overheating and overexertion of force.
Accidents In the Mine Site
Driving in the Mines can be quite tricky, and while there isn't a licence that allows driving off-road, it still pays to be educated on the subject matter. Many accidents come with improper movements and pedal management while on uneven surfaces. Some of these come in the form of rolling over due to the weight transfer caused by speed. Fortunately, mine spec vehicles come with roll cages and bars to prevent the driver and passengers from being crushed.
Hand placement is also essential, as keeping thumbs inside the steering wheel can cause dislocations due to jerks from the steering column shifting suddenly due to a deep hole. Drivers must always keep their hands on the wheel to be in control of the vehicle.
Many drivers also are not aware of the limitations of being in a mine spec vehicle. These kitted-out trucks or SUVs are typically heavier and higher due to the modifications and upgrade parts slapped onto them. This weight means braking is more difficult to do, and turning must be done with care to prevent the car from tipping over. Speeding with these vehicles is never a good idea due to the possibilities of crashing into things and not being able to stop on a dime. Keeping the throttle pedal pressed calmly will make for a smoother ride and easier control of the mine spec car.
Mining Vehicle Hire Can Do Wonders
Buying and maintaining a fleet of mine spec vehicles is expensive and can cost businesses hundreds of thousands of dollars depending on the size and modifications needed. Keeping workers safe while traversing Mine sites must be a priority, as the high-risk environments can be fatal when tested.
Mine spec vehicle leasing is a smart choice for Mining companies due to the contracts being flexible and easy to access. Additionally, there is no need to set aside a substantial budget, or a modification and maintenance schedule, as mine spec vehicles are already prepared to handle the harsh conditions set by the Australian environment.
Conclusion
Having a mine spec vehicle is more than buying a 4WD model of a specific car model. It entails having proper modifications done to industry standards to increase the safety and functionality of your workplace.
Lewis Auto Hire specialises in mine spec vehicle hire for the Mining, Oil & Gas, and Civil Construction industries in Australia, with locations in Brisbane, Gold Coast, Perth and Sydney.
For all of your mine spec fleet hire needs, contact us to learn more about our contracts and what Mining rentals we have available for you.